A Few Recipes For Sushi Rice
StickyRice.com
"In Japan, the correct preparation of sushi rice is so important, there are chefs whose sole responsibility is to cook the rice."
Kate Heyhoe
"Do not...boil the rice like pasta....It's insulting to the rice."

Sushi Encyclopedia
"The taste of the sushi depends on the taste of the sushi rice by as much as 60%."
---
Recent Austin/Travis County Health Deparment Scores
100 is the highest score. Scores below 70 risk losing their permit.
December 18th:
Umi - score: 83
December 11th:
Sake on 6th - score: 83


Austin Sushi News #31, January 2004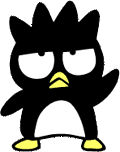 Welcome to Austin Sushi News, a friendly by-product of the sushi website for Austin, Texas, www.austinsushi.com. Once every month or so, we bring you the latest scoop on sushi bars and related matters in Austin, Texas. You can UNsubscribe at any time by sending email to austin-maki-unsubscribe@austinsushi.com. Subscribe by going to www.austinsushi.com and clicking on the mailing list icon. If you have any problems, please send email to webmaster@austinsushi.com.
Contents
---
Sushi Is HUGE (but we knew that)
So sez this article from the Washington Post which details the export of Japanese culture fads to the rest of the world.
"Sushi, once an urban trend, has become as globally ubiquitous as the Big Mac. Brazil's Veja Magazine reported this month that there are now more sushi restaurants than Brazilian barbeques in Sao Paulo, South America's largest city, where residents consume an estimated 278 sushi rolls per minute. And in Paris, on the Rue de la Gaite, the entire street has filled with sushi restaurants over just the past two years, said Patrice Jorland, cultural attaché at the French Embassy in Tokyo. "This is Paris, yes, Paris," he said."
---
Got Zero Sushi Skillz?
No matter. For a mere $55, you can hang out in Central Market's professional classroom facility and learn from a local master. It's Hands On Sushi 101 taught by Tim Thomas, head sushi chef of Origami. Menu includes Miso Soup, inside-Out Spicy Tuna Roll, Albacore Nigiri with Ponzu Sauce, Salmon Roll, and Fried Shrimp Roll. Lick, smack, chomp!
Central Market Cooking School January Classes
2004 Dates for this class:
January 29th
February 19th
March 25th
April 29th
---
Tanoshii Reborn, Sushi Nichii Departs
As reported in the last edition of Austin Sushi News, Tanoshii, the sushi bar located in Round Rock across from Dell Computer, has been sold. We now know that it will soon be reborn as Blue Fin with a more "traditional" look and feel.
Blue Fin
661 Louis Henna Boulevard #300
Round Rock, Texas
Phone: (512) 716-1688
Sushi Nichii, on the other hand, will be closing this week. It may become a sandwich and tea bar.
Sushi Niichi
705A W. 24th Street
Phone: (512) 469-7424

---
Local Body Sushi
It's hard to miss the special holiday issue of Cityfold Magazine since it's cover features model Juliana Gilchrist with bits of Japanese hors d'oeuvres down her spine, compliments of Uchi head sushi chef Tyson Cole. Cole is interviewed along with chef de cuisine Andrew Bell of Wink and David Garrido, executive chef at Jeffrey's. Cityfold is a high-quality, locally owned and produced, magazine that is also free. You can usually find a copy at your favorite local coffeeshop. Yum!
Side note: In practice, body sushi (pieces of sushi served on the mostly naked body of a female model) is proving to be controversial for the U.S. market. Witness the response from one Seattle sushi bar that recently started offering it. Don't forget to wax and wear plastic wrap -- Yow!
---
Whole Foods Sushi Catering
Whole foods is now offering sushi party trays with "minimum

24 hour advance notice." They have various platters, including vegetarian and sushi made with brown rice (by request). Of course, Whole Foods isn't making the sushi. As reported in the last edition of Austin Sushi News, Whole Foods contracts with California-based sushi company Kikka Sushi that employs sushi chefs in various cities to make sushi at Whole Foods stores,