Net Trivia
---
Can't decide which sushi bar to go to? Enter your target zip code and a query of "sushi" and spin the Wheel of Lunch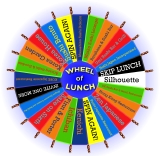 ---
Kill Your lobsters humanely with the CrustaStun
---

Find specific sushi dishes in Austin at the new and improved Dishola.com!

---
The City of Austin
now has a handy searchable database of restaurant inspection scores.
---

Austin Sushi News #47, January 8th, 2008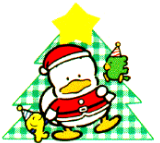 Welcome to Austin Sushi News, a friendly by-product of the sushi website for Austin, Texas, www.austinsushi.com. Once in a while, we bring you the scoop on sushi bars and related matters in Austin, Texas. You can UNsubscribe at any time by sending email to webmaster@austinsushi.com or by going to our Google Groups mailing list home. Subscribe by going to www.austinsushi.com and filling in the mailing list box. If you have any problems, please send email to webmaster@austinsushi.com.
Contents
A recent visit to the new Kenobi Restaurant and Sushi Bar confirmed that it is, indeed, the nicest sushi bar we've seen in Austin since Uchi and Maiko opened. The innovative wall textures, towering ceilings, and challenging bathroom sinks made up for the less-than-stellar sushi we feasted upon. But, like any new sushi bar, getting the culinary machine ramped up can take some time and we fully expect Kenobi to kick some sushi arse in 2008. Check them out and report about it in our forums. (The Kenobi website, www.KenobiAustin.com, does not appear to be up yet)
Kenobi Restaurant and Sushi Bar
(next to TGI Fridays in the Arboreteum)
10000 Research Blvd, Bldg A
(512) 241-0119

---
A sure sign that sushi-mania has gotten its cultural second wind is when books arrive to give us the historical and sociological background that we so desperately don't need. Still, if you've always wanted to know the history of sushi, as well as details about the infrastructure that delivers it to your local sushi bar, these books are pretty interesting. To find out what books I'm talking about, check out the book review in the New York Times by novelist Jay McInerny -- it's a good read. You may need to login to read it (go to bugmenot.com to get credentials).
---
We've reported on Nyotaimori (body sushi - eating sushi off a woman's body) in past issues of Austin Sushi News, but we hadn't talked about a related endeavor which is Wakamezake (also called wakame sake and seaweed sake), a somewhat sexy-time act involving drinking alcohol from a woman's body. According to Wikipedia, the woman closes her legs tight enough that the triangle between the thighs and mons pubis form a cup, and then pours sake down her chest into this triangle. Her partner then drinks the sake from there. The name comes from the idea that the woman's pubic hair in the sake resembles soft seaweed floating in the sea. This one may even be too wild for DK's pimpalicious karaoke sushi nights (after 7pm Monday nights at Seoul Sushi Bar, www.dksushi.com). Is that a challenge? Yes!