Austin Sushi News #42, September 2005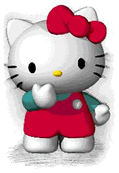 Welcome to Austin Sushi News, a friendly by-product of the sushi website for Austin, Texas, www.austinsushi.com. Once every month or so, we bring you the latest scoop on sushi bars and related matters in Austin, Texas. You can UNsubscribe at any time by sending email to webmaster@austinsushi.com or by going to our Google Groups mailing list home. Subscribe by going to www.austinsushi.com and filling in the mailing list box. If you have any problems, please send email to webmaster@austinsushi.com.
Special Back-to-School/End-of-Summer Edition
Note: no dude, you didn't missing anything -- there were no May, June, July, or August editions of Austin Sushi News
Contents
The boom years of Austin's sushi establishment are clearly waning as sushi bars close and turn ownership faster than you can say "sabinuki. " Just over the past few months, Austin's sushi landscape has both eroded and propogated with aplomb. A quick summary:
1) A new Suzi's China Grill (with sushi bar) opened on Bee Caves road just a half mile or so West of Mopac.
Suzi's China Grill
2745 Bee Caves Rd
(512) 347-7077
2) Kaprow Leaf, an Asian fusion place that has a sushi bar, opened up on Howard Lane. Preliminary reports are good and you can even read their chef's blog which has quaint entries like "Now we open on Saturday and Sunday at 11am."
Kaprow Leaf
1200 W Howard Lane
(512) 990-2111
3) Trying their hand at what has been a doomed location (ex Blue Fin, among others), Beluga Japanese Restaurant has opened in Round Rock, across from Dell on Louis Henna Boulevard. Check out their various specials.
Beluga Japanese Restaurant
661 Louis Henna Blvd #300
(512) 255-6454
4) Kimchi, a sushi bar and Korean restaurant in the Lincoln Village shopping center, has been replaced by a similar establishment, Shilla Sushi.
6406 N. IH-35 Suite 2343
Austin TX, 78752
In Lincoln Village
(512) 453-4111
5) Following the lead of Zen, upscale Asian fast food is multiplying. Koriente, a family-owned establishment, serves up tasty Korean food fast (along with assorted sushi rolls) across from the courthouse near I-35. Wiki Wiki Teriyaki has opened up a second location near 6th and Congress.
Koriente
621 E 7th Street
(512) 275-0852
Wiki Wiki Teriyaki
609 N. Congress Avenue
(512) 472-9454
6) Did we mention that the University of Texas Student Union food service has sushi? Now open all day.

---
D.K.'s Seoul Sushi bar now has a revamped web site featuring pictures of his ongoing bawdy Monday night karaoke gig. The gig is notorious for its mix of Sake Bombs, sushi, verbal shenanigans, and, on occasion,

breasts. Joe Bob says check it out.
Also, one of our favorite freelance sushi chefs now has his own web site. Nat Sawatphadungkij can turn your party into a festival of fish flesh at surprisingly affordable prices.
www.natinthekitchen.com (site is still down)
---
HEB's Central Market Cooking School has a sushi class or two almost every month. On September 13th, Terry Conlan, cookbook author and Executive Chef at Lake Austin Spa Resort teaches a class called "Just Shy Of Sushi" which I thought was for people who are scared of sushi, but it's really aimed at people who think that Japanese food is nothing but sushi, so it explores other kinds of Japanese cooking. Also in September, on the 25th, Tim Thomas,

Executive Chef of Origami, teaches his excellent "Hands On Sushi" class where you get blasted on Sake and Wine and learn the basics of making some kick-arse sushi at the s! ame time. Yummers!

UT Informal Classes has a one-day class on October 2nd taught by Heidi Lopez-Cepero who has "lived and worked in Japan," according to the class description.
---
Sandy married Jesse James. Needless to say, the wedding was faaaabulous, and, coincidentally, the sushi spread was to die for. But can it last? I mean, is he going to be satisfied with little ol' Sandy after spending two years married to p@rn-star Janine Lindemulder? And is she going to stick around after experiencing the subtle charms of Austin's own p@rn-music guy, Bob Schneider? But more importantly, is this email message going to end up in your spam folder because I mentioned the "p" word?